ESL High School Admissions
Grades 9, 10 and 11 students who are not first language English learners should choose the school's English as a Second Language program. These students will receive specialized instruction in English in addition to meeting core requirements for the Ontario Secondary School Diploma.
Students entering grade 11 may choose to apply for enrolment in the IB Diploma Programme. This programme is available for all qualified students. More information on the IB Diploma is available from the Milliken Office or Main Campus High School Office. Students who choose not to participate in the IB Diploma will be enrolled in the Town Centre University Prep program (Ontario curriculum).
The following items are necessary to be considered for enrolment in the High School program:
Fully completed TCPS Grades 9 to 12 Enrolment Forms
Payment (see Payment Options or details)
Proof of citizenship
Proof of health insurance
Immunization record
Official reports or transcripts of grades received during the last 2 years at the previous school attended (3 years for international students)
A High School Assessment Form to be completed by the last school attended
The school is currently accepting on-line registrations for September.
We are pleased to introduce our new "hands free" online enrolment procedure for new students. To register please follow the following steps:
1. Please use Adobe Reader to complete the forms. You can download it for free here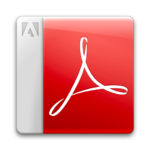 2. Click on High School Enrolment Forms 2020
3. Download the form and save it with the student's first and last name as the file name
4. Complete the enrolment form
5. Save the form
6. Click "Submit" at the end of the form or email to the address provided on the form
Once we receive the enrolmemt form, our office will call you to make arrangements for payment. To protect both yourself and the school, we do not recommend sending credit card information via email.
If you have any questions about our registration process, please contact us at info@tcmps.com.